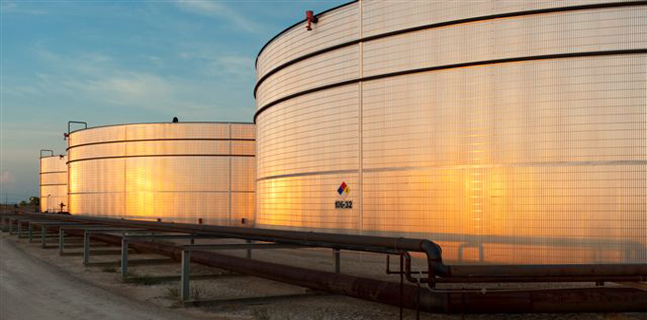 World Point Terminals
World Point Terminals owns and operates terminal assets relating to the storage of light refined products, heavy refined products and crude oil.
Our storage facilities are strategically located in the East Coast, Gulf Coast and Midwest regions of the United States.  Refiners typically use our terminals because they prefer to subcontract terminaling and storage services or their facilities do not have adequate storage capacity or dock infrastructure or do not meet specialized handling requirements for a particular product.    We also provide storage services to distributors, marketers and traders that require access to large, strategically located storage capacity with efficient access to transportation infrastructure and in close proximity to refineries, demand markets or export hubs.
Our combination of geographic location, efficient and well-maintained storage assets and access to multiple modes of transportation gives us the flexibility to meet the evolving demands of our existing customers, as well as the demands of prospective customers.
World Point's subsidiaries include:
Center Point Terminal Company, LLC
Center Point Terminal Baltimore, LLC
North Albany Terminal Company, L.L.C.
Pelican Island Storage Terminal, LLC
Center Point Terminal Mound Street, LLC
Center Point Terminal J&W, LLC
Center Point Terminal Newark, LP
Center Point Terminal Chickasaw, LLC
Center Point Terminal Blakeley Island, LLC
Center Point Terminal Salisbury, LLC
Corporate Headquarters
World Point Terminals
8235 Forsyth Blvd., Suite 400
St. Louis, Missouri 63105
Tel – 314-889-9660
Fax – 314-854-8539